Blog
The cottage with our switches won the prize!
Written by: Jana Ledecká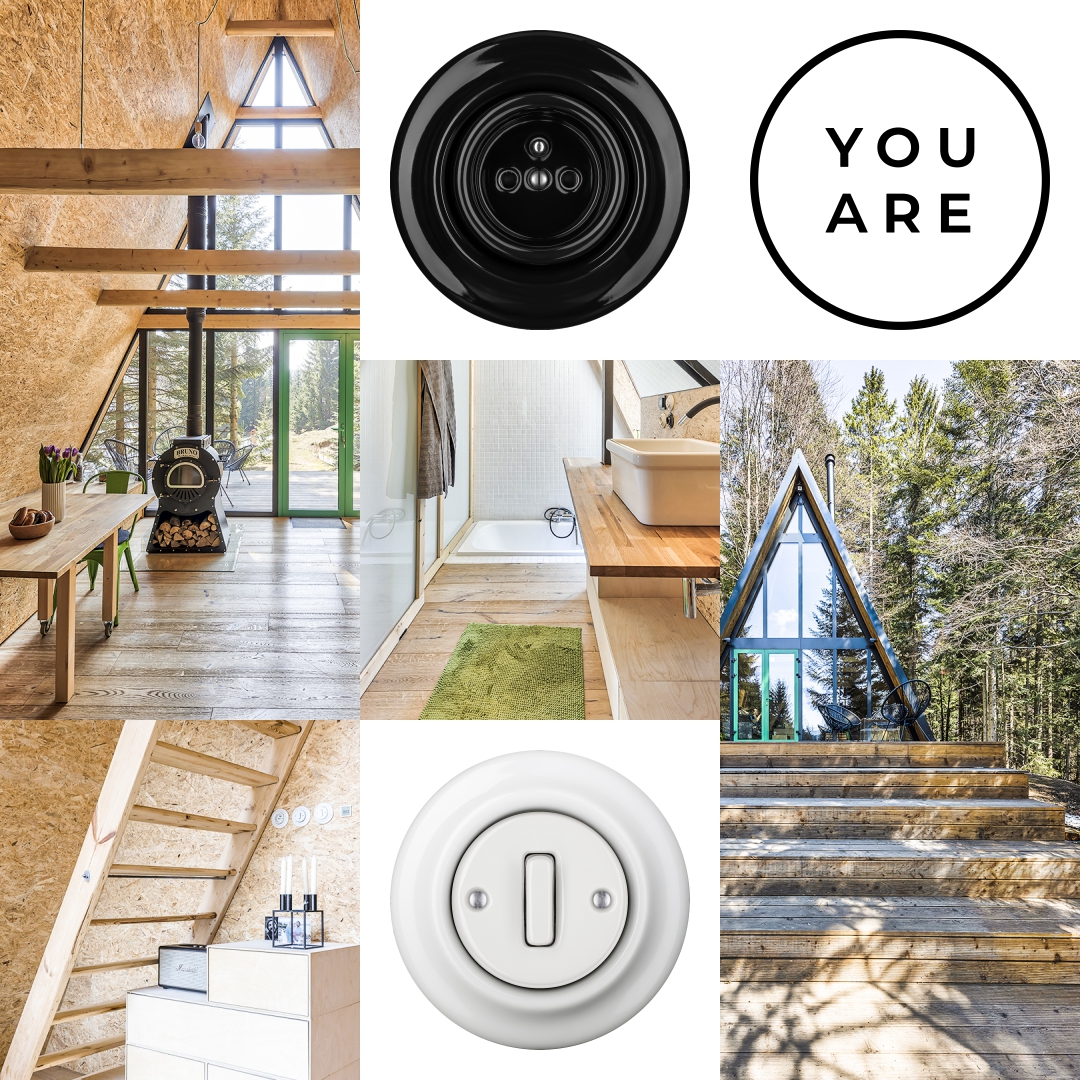 KATY PATY porcelain switches as a design detail of the winning interior of prestigious CE ZA AR 2019 awards! The award for the realized reconstruction of the forest cottage was awarded to the architectural studio Y100. The aim of the reconstruction was to honor the surrounding nature and not to compete with it. The interior of the 1970s had to be adapted to today's needs of housing and recreation. The minimalist interior, dominated by OSB boards, is underlined by the black and white combinations of KATY PATY porcelain switches.
more