E-shop
Collection PURA
Sockets British Standard
ALBA
Info
PURA - en ny kollektion av strömbrytare och eluttag i porslin från KATY PATY. En perfekt glatt porslin yta, minimalistisk design, nogsamt utförande .

I glans vitt. Våra produkter är gjorda av äkta porslin. Varje av dem är en resultat av väldigt noggran handtillverkning och nogsamt tillverkningsprocess. På så sätt garanterar vi en hög kvalité av varje styck. Färgen är stabil och ytan är väldigt tålig mot förslitning. Glasyr KATY PATY är optiskt djupare och är en utmärkt prevention mot dammpartiklar och mekaniska skador.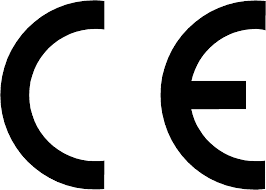 . Compliance Certificate. Dekorativ lock. 50 års garanti på porslindelar. KATY PATY använder speciellt tåliga mekanismer av elektriska apparater OBZOR i deras kollektioner. OBZOR har 50 års produktionstradition och 10 års garanti.
Test this colour directly in your home... Select one piece from the other porcelain switch colours that you like. You may return the samples within 90 days and we will fully refund your money.
250V / 16A, minimum pitch of centers of concealed installation boxes is 100mm (min.95mm), boxes depth 43mm. For connection of more boxes can be used practical defining clutch of boxes KATY PATY.