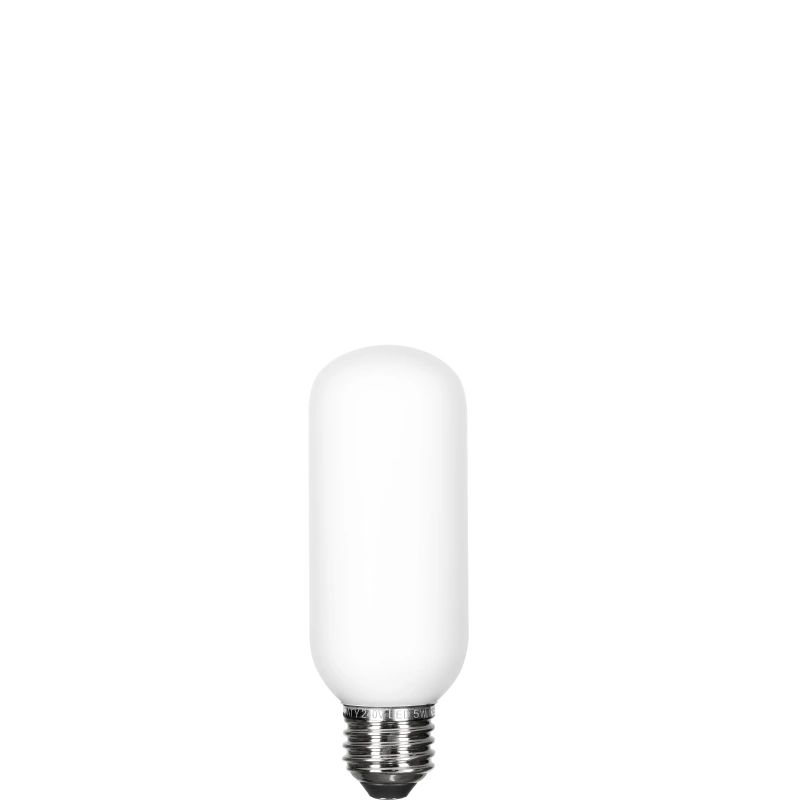 Dimmable LED bulb KATY PATY made of finely sanded satin. The ATMOSFERA collection means the ability to change the mood of home according to taste. It brings atmospheric evenings, ethereal mornings, lively afternoons… Dimmable lighting with a delicate pastel touch sets you for the atmosphere you are longing for. The remarkable shape of the LED bulb, ensuring ideal light scattering, forms a perfect interplay with the hand-cast porcelain luminaires KATY PATY.
Build your own luminaire with an extraordinary bulb.
Technical specification: 240V, 5W, 2200K (warm white), 200lm, E27, 45mm x 125mm.